Piano Riverbank Performance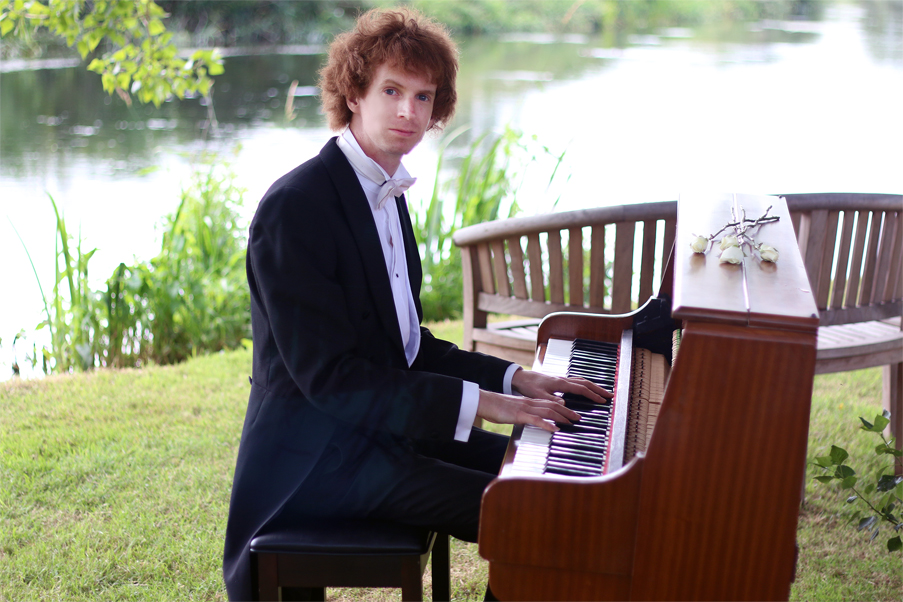 As guests for the wedding of Paul and Philippa Chappell enjoyed champagne and canapés, Richard set the mood by playing continuously on a piano set outside on the beautiful riverbank.
After two hours, the guests made their way to the wedding reception marquee where Richard continued to play during the meal until the wedding speeches.
Bishop's Court Farm is a beautiful manor house and gardens, set alongside the river at Shapwick, Dorset. As the river runs alongside the gardens, it provides the perfect setting for wedding guests to relax before attending the evening meal.
For more information, visit the website; http://www.jchappell.co.uk/.