Summer Concert in Lyndhurst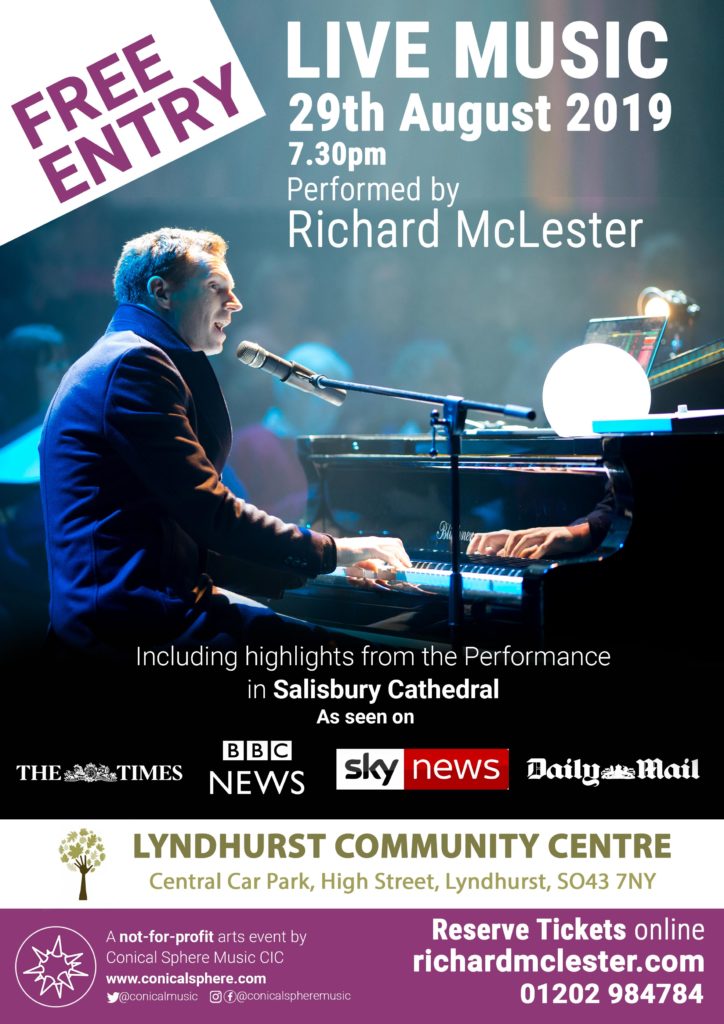 With highlights from the recent Salisbury Cathedral performance and brand new music, artist and composer Richard McLester returns with a spectacular multimedia performance!
The concert includes highlights from Richard's previous project in Salisbury Cathedral which was featured by BBC News, The Times, Daily Mail & Sky News.
"I'm really looking forward to this as there have been some very exciting developments in our technology over the last 6 months.
We have our brand new wireless film projection system that we'll be trialing publicly for the first time. Essentially it allows us to wirelessly put film & digital content onto any screen within a 400 metre radius, all syncronised to music…
But the real trick has been to make all of our projections adapt to a live scenario. That means that as a performer, I am completely free and in command of all of the music, lights AND film projections! As an artist, that's so exciting as the new possibilities are endless – it's like opening up an entirely new world!"
Richard McLester
ATTEND EVENT