Songs Of The Light – New Album Released!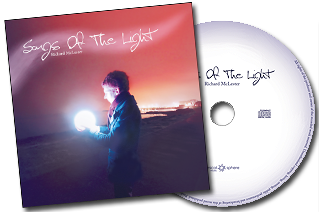 The new CD Songs Of The Light is finally here! Written to be performed as the launch of the art installation The Light, the songs follow the journey of the mythical figure Sulac as he goes in search of the light.
The cd booklet contains all of the words to the music, as well as photos from the launch of The Light in Poole, Dorset.
All of the music has been written and recorded by Richard McLester. St Peter's Parkstone Parish Choir & Treble Soloist Zach Bullock appear on The Lowly Candle Flame (Track 10). The CD also includes songs such as Stars (Lead Me On) and Escape From The Flood.
All money raised from CD Sales will go directly back into the ongoing project "The Light" to help put on future community events, and fund workshops & mentoring sessions for those who get involved.