Film Premiere for The Light, Poole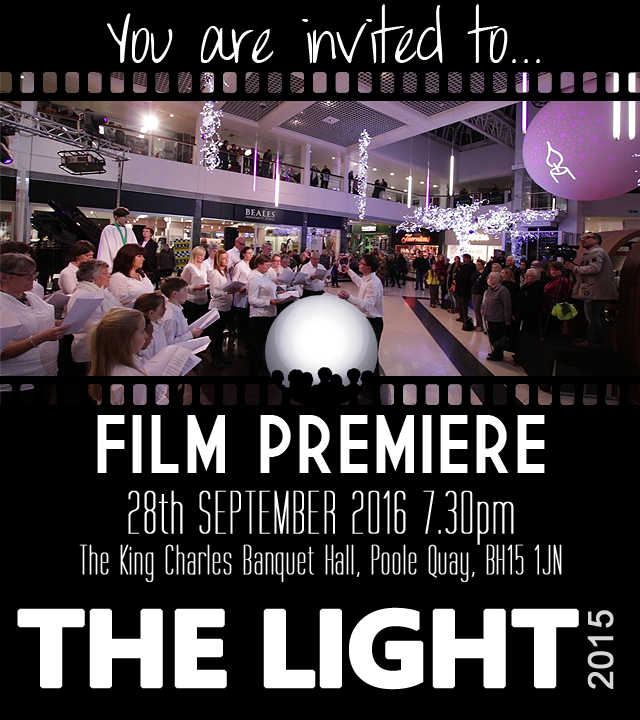 In 2015, artist Richard McLester and a small team designed a 4 metre globe called The Light. The installation hung in Poole Dolphin Shopping Centre over the Christmas period.
The Light was launched with a concert performance of Songs Of The Light – led by Richard McLester performing with a community choir conducted by Sam Hanson put together especially for the event.
During the event, a series of interviews with local community members was projected onto the globe.
Under film director Jordi Robert, the event was captured on film. Conical Sphere Media have since been editing the footage.
The result is a short film which tells the story of the performance & journey in 2015. The film includes The Lowly Candleflame – one of the highlights of Songs Of The Light – which features St Peter's Parkstone Choir and members of the Wessex Youth Orchestra.
It's a chance to see more of the community interviews, relive the performance and look forward to taking The Light to more communities.
Join us on Wednesday 28th September 2016
at The King Charles Inn (Banquet Hall) BH15 1JN, Poole Quay at 7.30pm.
** FIRST 30 PEOPLE GET A FREE DRINK!